Sobhan (Soby) Sobhani, PT, PhD
Registered Physiotherapist
Qualifications
Bachelor of Physiotherapy
Master's degree in Sports Physiotherapy
PhD in Medicine and Rehabilitation Sciences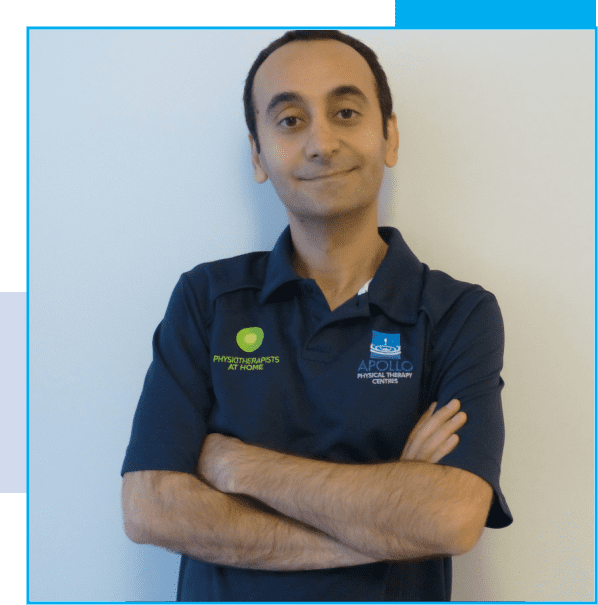 Sobhan graduated from Jondishapoor University of Medical Sciences (Ahvaz, Iran) with a Bachelor of Physiotherapy in 2004. He received a Master's degree in Sports Physiotherapy in 2006 from Shiraz University of Medical Sciences (Shiraz, Iran). In 2013, he was awarded a PhD in Medicine and Rehabilitation Sciences by the University of Groningen (Groningen, the Netherlands) followed by a post-doc at the same university. From 2014 to 2019, he served as an Assistant Professor in physiotherapy and also the Associate Dean for Research Affairs at the Rehabilitation Sciences Faculty, in Shiraz University of Medical Sciences. During his academic career, he has taught several courses such as physiotherapy in musculoskeletal conditions, evidence-based physical therapy, sports biomechanics, and principles of motion analysis at undergraduate and postgraduate levels. He also has published more than 30 research papers in peer-reviewed journals.
Sobhan has also completed several post-graduate courses including Dry Needling level I-V (IPTA), Myofascial Release Techniques, Lumbopelvic Mobilization & Manual Techniques, Clinical Gait Analysis, and Radiological Interpretations for Physiotherapists (Cervical & Lumbar Spine MRI).
With more than 15 years of clinical and academic experience in musculoskeletal and sports physiotherapy, Sobhan uses an evidence-based approach to ensure his patients receive the most appropriate treatment possible.
If you are experiencing Burnout, book an appointment with Apollo Physical Therapy. Our team of Ottawa physiotherapists, chiropractors, acupuncturists and registered massage therapists can help. We have a convenient central location to serve you with ample parking and wheelchair access.