Get rid if that pain in your neck!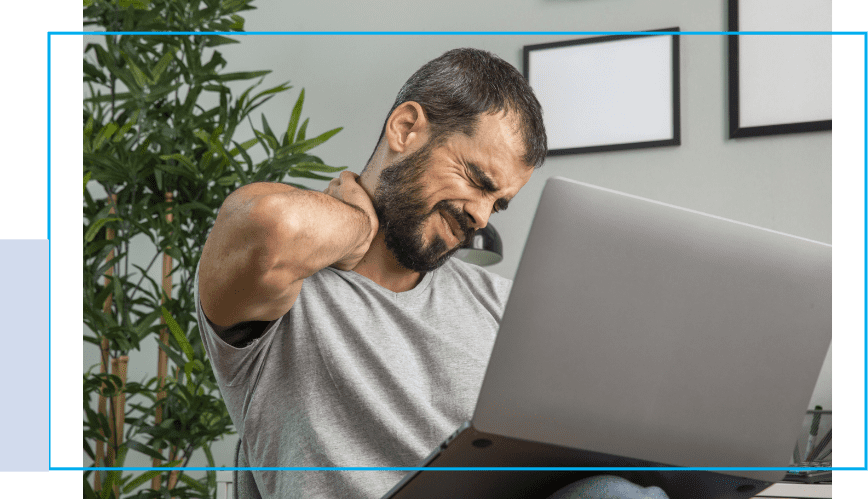 Neck pain can result from a variety of everyday problems, including poor posture, repetitive motions, injuries, traumas, and degenerative conditions like arthritis. Neck pain symptoms can range from a slight ache to a sharp pain, as well as headaches, shoulder pain, and muscular tightness or stiffness.
One of our therapists can perform a thorough evaluation of the neck and the surrounding areas to determine the exact cause of the issue. Then, they can design a special treatment program for the patient that might incorporate a variety of manual therapy methods, such as massage and joint mobility, exercises to increase strength and flexibility, and posture correction to ease pain and avoid further damage. They may sporadically suggest additional techniques to help manage pain and aid with healing, such as heat or cold therapy, electrical stimulation, or ultrasound.
Make an appointment with us right away if you have persistent neck pain for a proper diagnosis and treatment strategy.
You need to feel like yourself again, we are here to help you get there!
If you are experiencing Burnout, book an appointment with Apollo Physical Therapy. Our team of Ottawa physiotherapists, chiropractors, acupuncturists and registered massage therapists can help. We have a convenient central location to serve you with ample parking and wheelchair access.