FELIX C. CONYEDO, RMT
Register Massage Therapist
Sport Massage Therapist Certification
Qualifications
Registered Massage Therapist with the CMTO (College of Massage Therapists of Ontario)
RMTAO (Registered Massage Therapists Association of Ontario)
CSMTA (Canadian Sport Massage Therapists Association)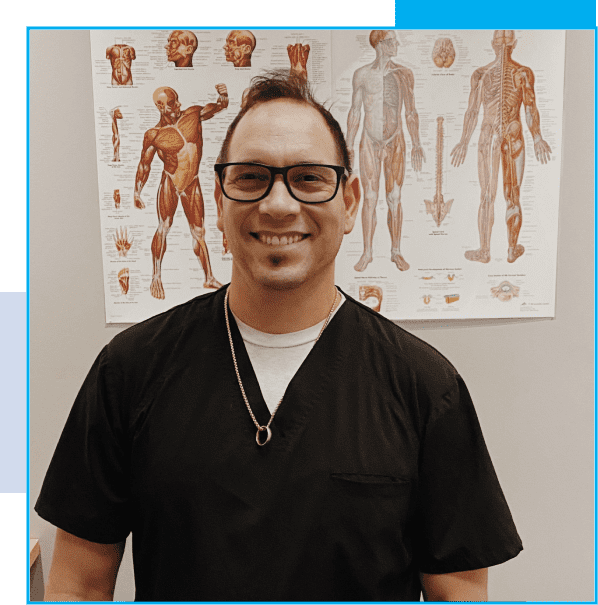 Felix graduated from CDI College with a diploma in Massage Therapy. He is currently a Registered Massage Therapist with the CMTO (College of Massage Therapists of Ontario), RMTAO (Registered Massage Therapists Association of Ontario), and the CSMTA (Canadian Sport Massage Therapists Association).
Felix boasts almost 15 years of experience in the field of sports massage therapy. His experience ranges from treating "weekend warriors", junior and varsity athletes to elite and professional athletes. Felix's integrated holistic approach to healthcare allows him to identify the cause of a problem, and not simply treat the symptoms.
Felix has been involved with a number of sporting events, providing a combination of pre and post sport massage therapy as well as on-field medical coverage. These include the World Ball Hockey Championships, work with international karate teams, Ottawa Fat Cats baseball team and Dance Sport Canada.
His continuing education courses include: athletic taping, functional muscle assessment, functional movement screening and corrections, and various courses designed to build sport-specific power and strength, and dynamic warm up training. Being an athlete himself, he understands the unique needs and demands that come with being an athlete, and continually strives to meet these needs.
Felix is often consulted and sought after by elite organizations to assist athletes in returning to a high performance following major injuries.
If you are experiencing Burnout, book an appointment with Apollo Physical Therapy. Our team of Ottawa physiotherapists, chiropractors, acupuncturists and registered massage therapists can help. We have a convenient central location to serve you with ample parking and wheelchair access.