What is Chiropractic Care?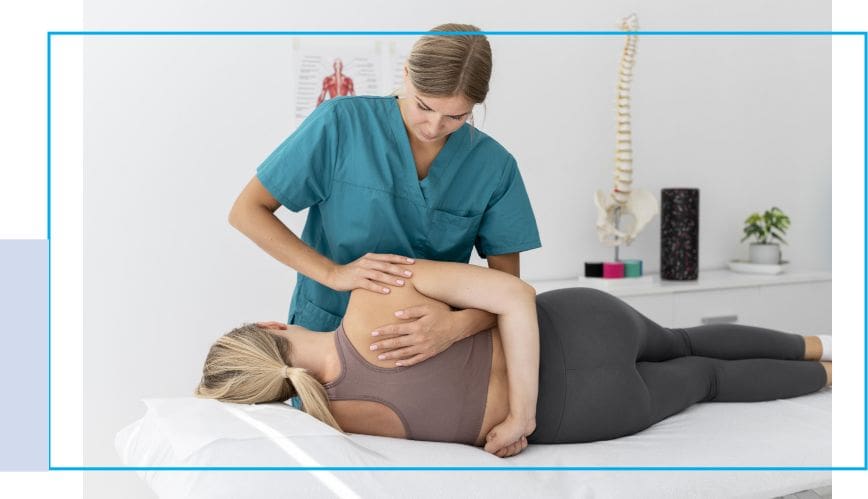 Ottawa chiropractic is a non-invasive, hands-on healthcare discipline that focuses on the neuromusculoskeletal system.
Chiropractors practice a manual approach, providing diagnosis, treatment and preventive care for disorders related to the spine, pelvis, nervous system and joints.
Our Ottawa Chiropractors uses a combination of treatments, all of which are geared toward the specific needs of the individual patient. After taking a complete history and diagnosing a patient, a chiropractor can develop and carry out a comprehensive treatment or management plan, recommend therapeutic exercise and other non-invasive therapies, and provide nutritional, dietary and lifestyle counselling.
For many conditions, such as lower back pain, chiropractic care is frequently the primary method of treatment. Where other conditions exist, chiropractic care may complement or support medical treatment by relieving the neuromusculoskeletal aspects associated with the condition.
Chiropractic care may also be used to provide symptomatic relief for patients with chronic conditions. According to patient surveys, by treating the neuromusculoskeletal elements of such disorders, our Ottawa chiropractic treatment has been shown to improve the general well-being of the patient.
What happens on your
first visit to a Chiropractic clinic?
The first time you visit Apollo, you will be asked to come a few minutes early to fill in some forms. This paperwork will consist of a health history form and a clinic policies form. After that, the practitioner will come and get you from the waiting area and you will head to the treatment area, which will be either a room or a cubicle.
The Chiropractor will go over your health history with you, and then perform a comprehensive Ottawa chiropractic assessment, typically lasting between 45 and 60 minutes. They will look at your posture, and range of motion in different joints, and execute other tests specific to your particular issues. After the assessment, the Chiropractor may include some treatment (manual therapy, stretching, or an adjustment), and may assign you some exercises to perform at home.
At Apollo Physio, we create personalized physiotherapy treatment plans that are designed to address each patient's unique needs and goals. Our physiotherapist in Ottawa uses a variety of techniques, including chiropractic care, manual therapy, exercise prescription, and education, to help patients achieve their health objectives.
If you are experiencing Burnout, book an appointment with Apollo Physical Therapy. Our team of Ottawa physiotherapists, chiropractors, acupuncturists and registered massage therapists can help. We have a convenient central location to serve you with ample parking and wheelchair access.