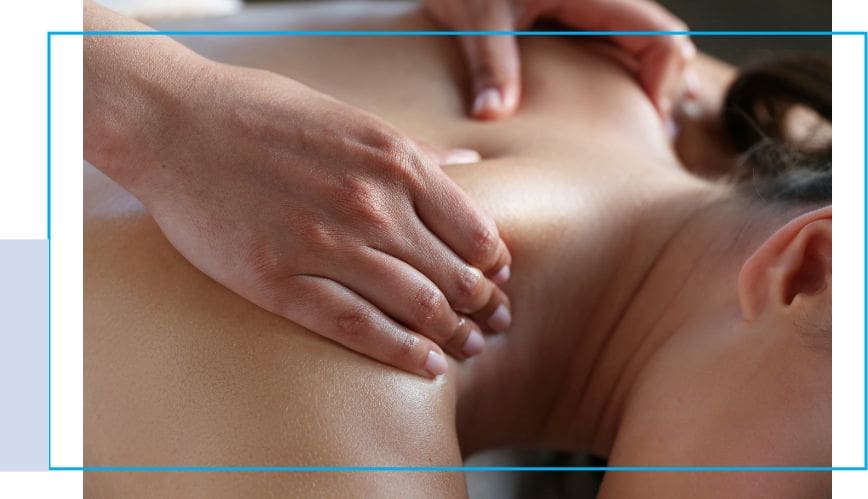 Massage therapy in Ottawa is a comprehensive intervention involving a range of techniques to manipulate the soft tissues and joints of the body. The purpose of massage therapy is to "prevent, develop, maintain, rehabilitate or augment physical function or relieve pain" (Massage Therapy Act, 1991). It is a clinically-oriented health option that achieves undeniable results in the relief of an array of discomforts stemming from stress, muscular overuse and many chronic pain syndromes.
There are tremendous benefits to be achieved through regular massage therapy treatments from a Registered Massage Therapist in Ottawa. Whether your need is to have a moment of relaxation, reduce muscle tension or attain relief from chronic pain, a therapeutic massage can enhance your overall sense of emotional and physical well-being as well as your quality of life.
Massage therapy in Ottawa benefits people of all ages. While it benefits the injured, the ill and the stressed, the strength of massage therapy in preventing illness and conditions before they develop cannot be overlooked. Our massage therapist in Ottawa uses massage in the treatment of both acute and chronic stages of conditions.
(Source: RMTAO)
What happens on the first visit?
The first time you visit Apollo, you will be asked to come a few minutes early to fill in some forms. This paperwork will consist of a health history form and a clinic policies form. After that, the practitioner will come and get you from the waiting area and you will head to the treatment area, which will be either a room or a cubicle.
The RMT will go over your health history with you, and then perform a short assessment, typically lasting no more than 15 minutes in most cases. They will go over your expectations for the treatment, explain how to undress and answer any other questions you may have. First visits for massage are usually 60 minutes, including the intake and assessment.
If you are experiencing Burnout, book an appointment with Apollo Physical Therapy. Our team of Ottawa physiotherapists, chiropractors, acupuncturists and registered massage therapists can help. We have a convenient central location to serve you with ample parking and wheelchair access.