Elizabeth Langfried
Registered Physiotherapist, BScPT
Qualifications
Bachelor of Science in Physical Therapy
Ontario College of Physiotherapy
PCE Examiner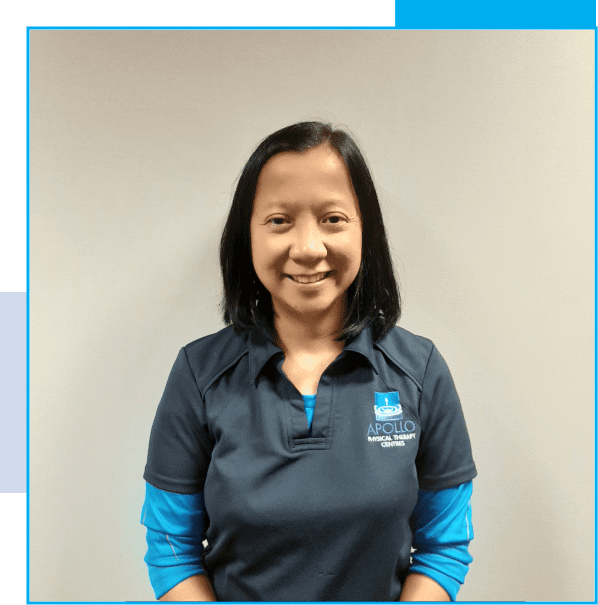 What I do around here:
I treat patients to restore, maintain and maximize their strength, movement, function, and overall well being. I provide treatments that emphasize education, exercise therapy, manual therapy, electrotherapy, taping, bracing, body mechanics and ergonomics.
I became a Physiotherapist because:
I became a physiotherapist because at an early age I became interested in science and working with people. I like to discover the root cause of someone's illness and see them get better and return to their daily activities. I feel blessed to wake up every day knowing that I can make a difference in someone's life.
My personal philosophy is:
Prevention is better than cure. It is easier to stop a problem from happening than to stop after it has started.
What I do for fun:
In my free time I enjoy reading, cooking, gardening, biking, bowling, squash, going for leisure walks, meditation, spending time with family and friends, and travel.
If you are experiencing Burnout, book an appointment with Apollo Physical Therapy. Our team of Ottawa physiotherapists, chiropractors, acupuncturists and registered massage therapists can help. We have a convenient central location to serve you with ample parking and wheelchair access.