Getting You Back To Enjoying Life's Pleasures
Book your Physio
or Chiropractic initial
assessment today!
"The Best Pain Clinics in Ottawa" List!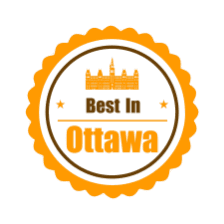 We Value Our Patients
Learn more about why Apollo Physical Therapy has a 4.9 star review on Google.
Read what our patients are saying about us.
Trust me when I say I do not normally write reviews. I had been suffering from this weird neck and arm pain since 2020 due to Work From Home Model. I am so glad that when I landed in Canada, and I wanted myself to be treated I was randomly calling up different physios and the first one was Apollo. Take my word for it, and I promise you won't regret. It is worth a try, and the best one yet!

Book an Appointment Today
Simply phone or send a message to the clinic to book an appointment with one of our therapists. We have a convenient central location to serve you with ample parking and wheelchair access.
Apollo
Physical Therapy Clinic
Apollo Physical Therapy is a community leader in healthcare and wellness within the Ottawa region. Our team of physiotherapists, chiropractors, acupuncturists and registered massage therapists help you achieve your optimal health. Give us a chance to show you how we can help, and we're sure you will be completely satisfied with our treatment plans. Please feel free to read all our stellar reviews. Looking forward to seeing you at our clinic.
Dedicated team of experienced health care professionals with diverse skill set. One-on-one treatment time with your practitioner. Locally owned and operated. Convenient location with free parking and wheelchair access.
Ottawa Pain and Rehabilitation
Experts
At Apollo Physical Therapy, we provide in-clinic and mobile therapy services to suit your needs. Our multi-system approach uses cardiovascular, neurological and musculoskeletal assessment and diagnosis methods to heal conditions specific to muscles, bones, nervous system, balance and promote overall good health.
"We exist to transforM
lives through whole
patient care."
Need
Physical Therapy Help?
Call Our Ottawa Physical
Therapy Clinic For
Immediate Assistance