Knee Ligament
Sprains & Tears
Have you torn your sprained a
ligament in your knee?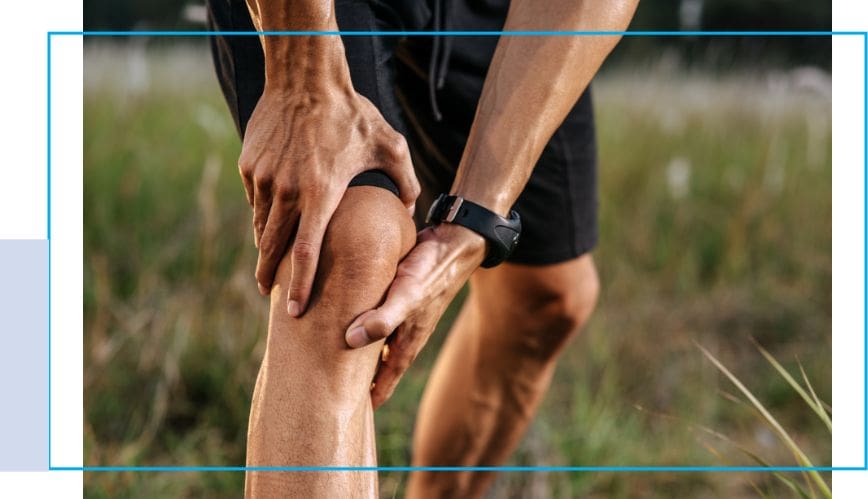 It can be painful and debilitating to perform daily tasks when knee ligaments are torn or sprained. They can result in weak, unstable, and chronically painful knees if left untreated, which raises the possibility of future injury. This is why it's so important to get therapy from a physiotherapist.
To determine the severity of the injury, a physiotherapist might perform a thorough examination of the knee and the muscles around it. Once this has been done, they will create an individual treatment plan for you that may involve manual therapy to ease pain and inflammation as well as exercises to increase strength, flexibility, and stability. In addition to restoring normal joint function, physiotherapy can lower the risk of further injuries and enhance overall quality of life.
They may also recommend aids to support the knee during the healing phase, such as crutches or braces. Patients with torn or sprained knee ligaments can recover more quickly and effectively with the aid of a physiotherapist and get back to their favourite activities.
If you are experiencing Burnout, book an appointment with Apollo Physical Therapy. Our team of Ottawa physiotherapists, chiropractors, acupuncturists and registered massage therapists can help. We have a convenient central location to serve you with ample parking and wheelchair access.